ACS Student Loan
Moneyzine Editor
Last updated 4th Oct 2022
Students looking for help with rising college costs are often told by their school's financial aid department to apply for an ACS Student Loan. In this article, we'll take a closer look at the services this company has to offer students, universities, and financial institutions. Affiliated Computer Services, Inc., or ACS, specializes in business process outsourcing (BPO) and technology outsourcing solutions. According to a press release:
Additional Resources
"The Education Services business of ACS provides outsourcing solutions to more than 1,000 colleges and universities, many of the largest lenders and secondary markets in the country, and over 8.7 million borrowers with outstanding loans totaling more than $101.4 billion. ACS is the primary contractor for the Department of Education's Direct Loan Program."
When it comes to processing student loans, ACS provides what is called business process outsourcing services. That is, because they are efficient in storing and processing information, the U.S. government has awarded ACS with a contract to administer a portion of their
federal student loan
program.
ACS Loan Process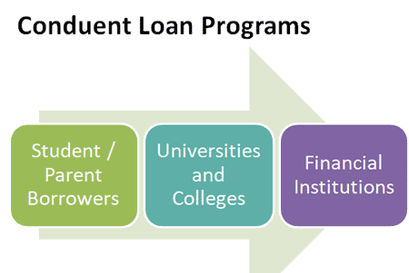 ACS employs 74,000 individuals in 100 countries around the world. In February 2010, Xerox Corporation completed their acquisition of ACS. The company specializes in BPO, which means it provides non-core business services. For example, a software company may not want to build a human resources department. That business process can be outsourced. That's exactly what happened with student loans. The U.S. Department of Education outsourced the administration of federal student loans to ACS. Both
Stafford
and
PLUS loans
are available through the ACS website. To apply for these loans, students and their families must first complete the
Free Application for Federal Student Aid (FAFSA)
. This application is typically available from a high school or a college's financial aid office. About four weeks after the form is submitted, families will receive a
Student Aid Report, or SAR
. That report will contain the FAFSA information, along with calculations of the
Expected Family Contribution, or EFC
. This information will also be sent to the colleges and universities listed on the FAFSA form. Using the data in the EFC, financial aid offices will develop an
Award Letter
outlining the loan and direct aid information they are willing to offer the student. Once these three items of information have been received (completed Free Application for Federal Student Aid (FAFSA), the Student Aid Report (SAR), and the Award Letter), it's possible to contact ACS to begin the loan application process.
Student Loan Offerings
ACS is responsible for administering three different types of student loans; each program is targeted to a different type of end user including:
Student / Parent Borrowers
Universities and Colleges
Financial Institutions
Student / Parent Borrowers
ACS provides both information access and servicing of student loans. All of these are easily accessible through online / website access. To use their online tools, a user has to register and create an account. Once completed, the student or parent borrower has access to the following services:
ExpressPay: a web-based solution that allows students and parents to service, or pay, for loans including: FFEL (Federal Family Education Student Loans), Stafford (GSL), PLUS/Graduate PLUS, Consolidation, SLS (Supplemental Student Loans) as well as Alternative Loans.
Account Management Services: includes verifying financial information, loan balances, payment history, and student loan interest rates.
Online Applications: includes student loan deferments, forbearance, or economic hardship deferments.
Email Notifications: account status as well as the processing of student loan payments.
College / University Offerings
Not only does ACS provide outsourcing services to the U.S. government, they also provide these same services to colleges and universities. After all, colleges should be in the business of providing its students with a quality education. That's one of their core strengths. By outsourcing their non-strategic services to ACS, colleges and universities can build their expertise in providing students with the education they deserve.
Financial Institutions
Finally, ACS considers itself a partner, not a competitor, when it comes to financial institutions such as banks and other lending establishments. That's because ACS is not a financial institution, and it does not lend money directly to students. Its focus is on partnering with lending institutions and providing loan servicing solutions; managing the collection and processing of payments from former students.
---
About the Author - ACS Student Loan
---