25 Key WordPress Statistics & Facts for 2022

Martynas Pupkevicius
Last updated 29th Nov 2022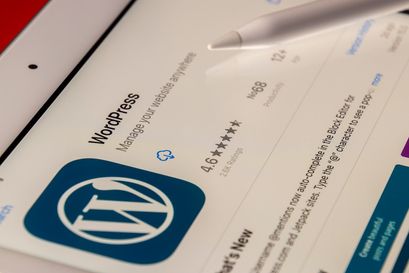 WordPress is arguably the top content management system on the internet. It provides an easy way for non-tech-savvy users to build websites. On this page, we will share some impressive WordPress statistics that shed light on why this platform has become so widespread.
You'll learn about websites that use WordPress and the trends that dictate where this platform is going in the future. Don't skip the FAQ section at the end to learn more.
Top 10 WordPress Statistics and Facts of 2022
WordPress websites are translated into over 160 languages.

It costs around $60 per year to run a WordPress website.

WordPress 5.2 has been downloaded 16.7 million times.

Yoast SEO is the most popular plugin on WordPress.

$77 is the average cost of a WordPress theme.

WordPress plugins are responsible for 90% of security exploits.

There are around 31,000 WordPress themes.

A range of 60,000 WordPress plugins is available.

Divi and Astra are the most popular WordPress themes.

WordPress is searched 2.9 million times every month.
General WordPress Statistics
20.4% of WordPress websites use the WooCommerce platform.
WooCommerce is an open-source plugin for WordPress. It is an excellent choice for users who want to create an online store without outsourcing the project at a high rate. With a fifth of WordPress users taking advantage of WooCommerce, it portrays what a high-quality plugin this is.
There are many other eCommerce plugins that WordPress users can install. These plugins provide different functions compared to WooCommerce. So naturally, users will opt for the ones that give them the best results for their particular website.
(W3Techs)
Statistics on WordPress show that it costs around $60 per year to run a WordPress website.
The average WordPress website is inexpensive since there are no expenses other than the domain and hosting.
This is one of the more fascinating WordPress facts. You can save money on design and website building, making WordPress a great choice for those on a budget.
However, you may need to invest in premium themes and plugins to build a competitive website. Also, hiring a professional website builder can give websites an upper hand on the market.
(Manferra)
WordPress websites are translated into 160 languages.
Stats about WordPress show that 52 of those languages are only translated to about 50%, and work is being done to complete the process. Nevertheless, supporting a large number of languages ensures that people from around the world can enjoy websites on the WordPress platform.
Translation is an integral part of opening up services to more users. However, English still remains the dominant online language across large parts of the web.
(Manferra)
32% of WordPress freelancing jobs charge around $10-19, and 28% charge $20-29.
WordPress stats show freelancing jobs can provide decent salaries for those working in the industry. Therefore, most freelancers who work in WordPress-related positions earn above the minimum wage in the United States.
There are many types of jobs surrounding WordPress, including maintenance, website building, design, and optimization, to name a few.
(Manaferra)
For the last 12 years, WordPress has been the fastest-growing content management system.
It's no secret that WordPress is one of the most sought-after content management systems online. WordPress usage statistics mark increased popularity over the years. In part, that's because friends and family recommend it to one another, so word of mouth is an essential factor here.
Even though the percentage of websites using WordPress is still very high, WordPress competitors are joining the industry. Therefore, companies like Wix, Webspace, and Weebly are taking some of the market shares.
(W3Techs)
WordPress powers 65% of websites that use a content management system.
Not all websites use content management systems. However, from the number that does, most take advantage of the WordPress platform. Most websites that need a CMS will turn to WordPress.
Supposedly, this is because WordPress has an extensive support network. WordPress has a more considerable number of guides, plugins, and widgets than its competition. Also, there are many themes that users can install to achieve the look they're going for.
(W3Techs)
36.28% of the top one million websites are powered by WordPress.
WordPress powers over a third of the top websites, so it is a valuable part of the online world. In addition, the popularity of WordPress is still on the rise. What makes the platform so enjoyable for users is its versatility and stability.
(BuiltWith)
WordPress website statistics reveal that WordPress 5.2 has been downloaded 16.7 million times.
The high number of downloads indicates WordPress 5.2 is a much-valued version. Over a decade after its creation, WordPress continues to be upgraded. What's more, the core WordPress products are free.
Website owners are encouraged to upgrade to the latest WordPress version to access the best features and security protocols.
(Kinsta)
WordPress Plugin Statistics
Yoast SEO has the highest number of installations and five-star reviews.
With five million active installations and over 26,000 five-star reviews, Yoast SEO is the most used plugin on WordPress. The plugin allows websites to optimize their SEO, which helps with search engine result rankings.
Therefore, according to WordPress website statistics, WordPress websites with this plugin can get more organic traffic. Also, it improves the usability of websites leading to better user satisfaction.
(WordPress)
Around 60,000 free plugins are available for download from the WordPress library.
This is one of the WordPress statistics that indicate that many plugins are available for WordPress users without requiring payment. This enables users to build websites without a big budget, which is one of the platform's highlights.
Some plugins have a free component, and a number of users want to take advantage of the additional features.
(WordPress)
90% of all WordPress exploits are plugin related.
Plugins are great for improving the functionality of a website, but they are also targeted by hackers. Even plugins that have been safe and legitimate for years can become infected with malicious code that makes a WordPress website dangerous.
When it comes to plugins, security loopholes are usually fixed with updates. However, WordPress security statistics indicate that a lot of damage can happen before the updates are installed.
(Hubspot)
WordPress Theme Statistics
Two of the most popular WordPress themes are Astra and Divi.
Astra and Divi are the platform's most popular themes for websites. The functionality and simplicity of these themes mean they can be used in many industries and for many purposes.
(BuiltWith)
$77.57 is the average price of a premium WordPress theme.
Premium WordPress themes can come with features and design elements not found in the free library. Also, since these themes require payment, there is support provided for upgrading their functionality.
Some themes can cost a few dollars, while others can cost hundreds. However, stats about WordPress indicate the average price is $77.57, which is affordable for anyone who wants to build their own website.
(Scepter)
The number of WordPress themes available is around 31,000.
This number represents the complete list of paid and free themes. However, WordPress website statistics indicate that some of these might have been counted twice. Only the themes that have a free and paid version are counted once. Nevertheless, the number of WordPress themes out there is broad, so there are many choices for users to create a website that meets their needs.
(Scepter)
9,000 WordPress themes in the library are free.
This means that around a third of all available WordPress themes are free. WordPress usage is extensive, and this also provides a lot of choices for website builders on a budget. They can explore different looks to find a match that is both visual and functional.
It is easy to switch between themes using the WordPress platform so that users can experiment without paying any fees. However, many free themes do not receive updates and support like paid ones do.
(WordPress)
WordPress Security Statistics
52% of plugin vulnerabilities during the first half of 2020 were a result of cross-site scripting.
Cross-site scripting (XSS) is a hacking attack where malicious code is added to a website that's otherwise safe. This is done with the intention of hacking a visitor's browser. It's the most common type of hacking because it is difficult for websites to fend it off.
Each WordPress plugin is a potential target for attack, and loopholes can appear after updates. With thousands of plugins in the library, hackers get a lot of opportunities to find a way to exploit them.
(Wordfence)
During the first half of 2021, WPScan recorded 47 theme vulnerabilities.
Statistics on WordPress show that vulnerable themes are another significant source of problems for WordPress users. That's especially true with themes that are constantly being updated. New updates improve the themes' functionality but open the code to hackers.
These can get fixed in future updates, but then those updates might become another problem. So it ends up being a vicious circle.
(Wordfence)
602 vulnerabilities were scanned on the WordPress platform during the first half of 2021.
This number includes vulnerabilities in plugin themes and the core product. However, most of these issues typically get fixed quickly with patches and do not have a serious negative outcome.
Stats about WordPress show an upward trend in the number of WordPress security problems found. This doesn't indicate that WordPress security is getting worse, but the software used to catch problems is improving.
(WordFence)
During the first half of 2021, four million requests from hackers and banned IPs were blocked by the Wordfence Web Application Firewall.
A substantial number of blocks indicates that illegal activity is aimed at exploiting the WordPress platform, which is a serious problem. WordPress website statistics show that Wordfence is a strong program for helping keep WordPress safe, but it's also one of the biggest platforms. This means it will constantly continue to get targeted by hackers.
Users should continue to take advantage of the software companies offering protection. This can go a long way toward protecting users that visit WordPress websites.
(Wordfence)
18.5 billion password attack requests were blocked by Wordfence on WordPress websites.
WordPress user statistics show that password vulnerabilities are a big problem for WordPress and other content management systems. Even some of the strongest passwords can be hacked with the right approach. In any case, two-factor authentication is one of the best ways to protect against password hacking attempts.
(Wordfence)
WordPress Success Statistics
WordPress has a CMS market share of 76.4%.
WordPress statistics indicate that, according to Wappalyzer, WordPress controls 76.4% of the content management system market share. During that time, multiple CMS competitors have released a number of products, but they haven't managed to take a chunk of WordPress's market share.
(Wappalyzer)
WordPress is searched 2.9 million times around the world every month.
The massive monthly search volume indicates WordPress's popularity is high, and many people are interested in learning more about the platform. In addition, people about to build websites might have heard about WordPress and are researching how to get started on it.
The low barrier to entry is one of WordPress's highlights, which means beginners can start with a minimal understanding of how websites work. In addition, many hosting platforms have a one-click WordPress install feature that simplifies the process.
(Ahrefs)
Since 2011, WordPress usage has consistently increased by 12% per year.
The consistent increase in the percentage of websites using WordPress is in line with the trend that there are more websites now than back in 2011. If you measure most metrics related to the internet, there is a sign of growth.
(W3Techs)
Every 120 seconds, another website ranked in the top 10 million starts using WordPress.
This sheds light on how often WordPress websites are built. With so many daily launches, WordPress is a top-rated platform, proving that the platform's functionality is impressive on a global scale. It can handle large volumes of visitors and facilitate a lot of complexity. In addition, there are plugins and widgets to create almost any design elements you might think of.
(W3Techs)
20 billion WordPress.com pages are visited every month by 409 million people.
WordPress stats indicate a great number of people visit WordPress websites every month. This gives you an idea of the scale at which WordPress contributes to the internet. If WordPress websites were to go down overnight, that would account for much internet activity.
It's not far-fetched that there would be a significant impact on the global economy if WordPress websites were to go offline completely.
(Manferra.com)
WordPress Statistics: The Bottom Line
WordPress is regarded as the best content management system for the masses. It has the most significant market share, the most downloads, and the most websites and internet activity compared to other CMS companies.
However, the strength of WordPress depends on its ability to continue developing. Some competitors have offered good alternatives, and they continue to improve. WordPress is an excellent choice for beginners and experts alike because of its vast library of themes and plugins.
FAQs
What is a WordPress plugin?
What is a WordPress theme?
What is a WordPress widget?
Why is WordPress the top content management system?
Is WordPress popular in 2022?
References
Our content quality team consulted the following expert sources to maximise the value and accuracy of this page:

Martynas Pupkevicius
Martynas is a seasoned freelance writer that has written on a broad range of topics over his 10 year career. He enjoys diving into the research and sharing what he's learned with readers.