Burglary Statistics & Facts You Need to Be Aware of in 2022

Martynas Pupkevicius
Last updated 29th Sep 2022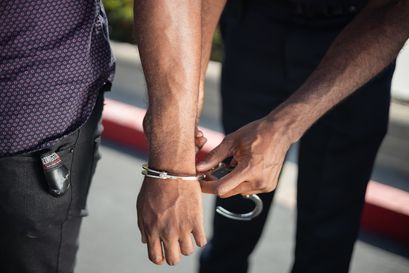 On this page, you'll get familiar with some of the most exciting and surprising burglary statistics highlighting the severity of home invasion crimes. Burglary is one of the most common crimes in the world and a big worry for homeowners. Despite security products, a vast industry that helps homeowners protect their homes from break-ins, burglary is still present worldwide.
Top 10 Burglary Statistics (Editor's Choice)
Burglaries in the US occur once every 30 seconds.

93% of burglaries are non-violent.

New Zealand has the highest number of burglaries per capita.

Only 15% of burglaries are carried out by professionals.

Only 12% of home invasions are planned.

A burglary, on average, lasts between 8 and 10 minutes.

Car owners lose $8.407 on average per theft.

Only 25% of US citizens own a home security system.

34% of burglaries are carried out through the front door.

Renters are more likely to become victims of burglary than homeowners.
General Home Invasion Statistics
In this section, we will look at some relevant statistics for burglaries. These may help you learn more about burglary and dispel some misconceptions you might have had.
Burglaries occur once every 30 seconds.
This statistic shows how frequently burglaries occur in the US. The number translates to two burglaries per minute which is shocking, to say the least. With up to 3,000 burglaries daily, that is a lot of police work to find the culprits for each break-in. However, not all burglaries are reported, so the actual number might be even higher.
(FBI, Uniform Crime Reporting)
Only 7% of burglary-related incidents involve violence.
One of the more interesting house burglary facts goes to show most burglars are there to steal goods or money and have no interest in harming the home's occupants. Moreover, assault is the most commonly reported form of violence during a burglary. Of the 7% of violent incidents, 36% result in mental trauma or minor physical injuries. To conclude, the chances of physical harm during a burglary aren't that high.
(State of the USA)
New Zealand has 1,354 burglaries per 100,000 inhabitants – the highest rate in the world.
According to burglary and robbery statistics, New Zealand has the highest burglary rate, while countries like Brazil, Morocco, and Indonesia have some of the lowest. The burglary rate statistics might depend on the way the crime is reported. How stats related to burglary are organized and labeled in different countries varies, so the rate can be heavily skewed from the actual values.
(Statista)
85% of burglaries are not carried out by professionals.
Statistics show that most burglaries are not executed by professionals. In many cases, they happen by opportunists in circumstances they did not plan for.
(Alarms.org)
88% of home invasions are unplanned.
Although it's one of the most unbelievable home break-in statistics, it's a fact that most burglaries are not planned, which indicates that burglaries can be defined as a spur-of-the-moment crime for the most part. Nevertheless, since many home invasions are not prepared, it gives hope that home security systems will be more effective against those criminals in years to come.
(Science Daily)
Burglaries account for 17.1% of all property crimes.
You might have assumed that burglaries accounted for a more considerable percentage of property crimes, but that is not true. Other common property crimes involve motor vehicle theft, which accounts for 10.4% of all home crimes.
(FBI)
Most home burglaries last less than 10 minutes.
Burglary and home invasion stats say that many burglaries have a duration of 8-10 minutes, with some ending in under 90 seconds. Therefore, burglars cannot be picky about what they take. In most cases, the stolen items include electronics, prescription drugs, cash, and jewelry.
(Protect Your Home)
88% of criminals commit burglaries to pay for a drug habit.
The University of North Carolina conducted a survey that revealed shocking information about why burglars steal from homeowners. 51% of the respondents said they needed the money to buy drugs, but an additional 37% said they just wanted the money that they'd eventually use to purchase drugs. According to burglary facts, for drug addicts, pursuing the next score is worth the risk of getting caught during a burglary.
(University of North Carolina)
Burglary: Financial Statistics
Here we will explore the burglary statistics that describe the amounts stolen and the severity of the problems caused by home invasions. This allows homeowners to consider the situation when deciding if investing in a home security system is worth the effort.
On average, $2,661 is stolen during each burglary.
Having nearly $3,000 stolen from your home is a significant chunk of money for most, especially if they live from one paycheck to the next one. Furthermore, some items might be stolen or severely damaged. Again, burglaries can take an emotional toll not quantifiable by numbers. According to US burglary statistics, most people report having trouble sleeping at night after a burglary or home invasion, which is obviously negatively impacting their mental health.
(Safewise.com)
Renters are more likely to become victims of burglary than homeowners.
The reason why renters are more prone to being burglary victims is that they are less prepared. The renter may not have permission or the enthusiasm to install a home security system. Meanwhile, the owner may not care about the personal items of the renter to install one. The lack of security means burglars won't steer away from taking action.
(US Bureau of Justice)
Car owners lose $8,407 on average per burglary event.
According to theft statistics, motor vehicle thefts are actually more expensive than the average home invasion. As we said before, an average home invasion lasts 8-10 minutes, meaning it would be difficult to steal enough items from a home that equates to the value of a car. Therefore, it makes sense to protect your vehicle more than your home.
(Insurance Information Institute)
Honda Civic is the most commonly stolen car in the United States.
Honda Civic is by no means the most expensive car on the road, but it is the one that's stolen most often. This might be because it is easier to break into, which is an essential criterion for the burglar. Moreover, many people drive that particular model, so the probability of it being stolen is quite up there.
(Insurance Information Institute)
Burglary Prevention Statistics
Now let us turn our attention to some of the most important home security statistics that share homeowners' readiness levels to combat burglaries. This will give you an idea of if more could be done to tackle the problem.
Only 25% of Americans have a home security system.
Only a quarter of Americans have home security systems, which is a small number when considering the widespread nature of burglary. Homeowners could be better equipped to prevent burglaries. The lack of deterrence might be an oversight or a lack of money to invest in the security system. However, affordable technologies exist, so there is no excuse for most homeowners not to look into adding some preventive measures.
(Safewise.com)
Since 2008, burglaries in the US have decreased by 37%
According to the FBI, there is an overall positive trend regarding the number of burglaries committed. FBI home invasion statistics say that, across the US, burglaries are down by 37%, which is a large number. The fall in the crime rate might result from improved living standards, crime movement to digital form, or better preventive measures.
(FBI)
Homes without a security system are three times more likely to get targeted.
It is not hard to understand why homes without a security system are more likely to be targeted by burglars. It shows that the homeowner does not have preventative measures, which could cause trouble for the home invader. Burglars understand how to spot home security systems and look for them when casing a neighborhood.
(Reolink)
34% of respondents shared they would think twice about burglary when hearing a dog barking.
House break-in statistics show that around a 3rd of burglars would be put off by the sound of a barking dog. Therefore, it is a preventative measure, but in most cases, it is not enough to scare away the home invaders. When visible, the dog's size might play a role too. Stickers or signs that a large dog guards the home might also help deter burglars.
(24/7 Home Security)
Statistics on How Burglaries Are Carried Out
In this section, we will explore facts about burglary that reveal how burglaries occur, including the conditions and time of day or season. This allows homeowners to figure out the weaknesses that burglars aim to exploit.
Most burglaries happen in the Summer months.
Summer consistently receives the highest burglary rates, which are lower by 11% in the Winter, 9% in the Spring, and 6% in Autumn. This seems quite logical because many homes become vacant during the holiday season, and there are no occupants to deter the burglars. Luckily, there are home security systems available that allow owners to check the status of their homes while in a different country.
(Bureau of Justice Statistics)
In 2018, 51% of burglaries occurred during the day, while 32% were at night.
According to the FBI burglary statistics, most burglaries happen during the day. However, this might be because that is when homeowners are out at work, and daylight allows the burglar to see their way around. In some states, the penalty for burglaries is significantly higher if the occupants suffer injuries, so targeting vacant homes is less risky.
(FBI)
Around 34% of burglaries are carried out through the front door.
Home burglary facts show that a third of home invasions happen at the front door, and 22% are through the back. This means that over half of break-ins happen via a door. Therefore, it makes sense to focus on these home areas when choosing preventive measures. Another 23% of home invasions occur via the ground floor window.
(Reolink)
Around 48% of burglars shared they would avoid a home if they heard a noise coming from inside.
One of the best deterrents for burglars is the noise inside the house. This allows potential home invaders to figure out that somebody is inside the house, and they should look for an easier target. Most burglars target vacant homes since it is much easier. Also, being inside the home or at an office nearby is also rated as an effective deterrent.
(24/7 Security)
According to house burglary statistics, rural states receive more burglaries than urban states.
You might assume that states like California and New York will suffer from higher burglary rates because of a higher population density. However, the highest burglary rates are reported in rural states. This might be because the police response time in rural areas is lower, and there are fewer people to scare burglars away from a neighborhood.
(USDA)
Frequently Asked Questions
What should you do after a burglary?
What are free ways of reducing burglary attempts?
How can you reduce the chances of being a burglary victim?
Can you get PTSD from a burglary event?
References
Our content quality team consulted the following expert sources to maximise the value and accuracy of this page:

Martynas Pupkevicius
Martynas is a seasoned freelance writer that has written on a broad range of topics over his 10 year career. He enjoys diving into the research and sharing what he's learned with readers.