25+ Interesting Wix Statistics & Facts for 2022

Martynas Pupkevicius
Last updated 29th Nov 2022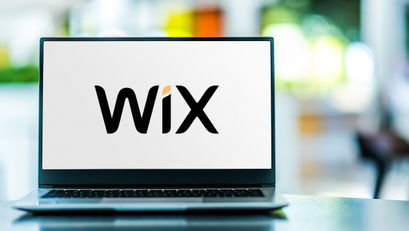 Wix is a cloud-based website development service that rivals WordPress. It provides a drag-and-drop interface that enables users to build websites without knowing a single line of code. Wix.com Ltd was founded in 2006, and its headquarters are in Tel Aviv, Israel. The founders are Avishai Abrahami, Nadav Abrahami, and Giora Kaplan.
On this page, we will explore Wix statistics that highlight the rise of Wix and how many people are using the platform to build websites. You'll learn about the trends and general Wix usage statistics. Finally, don't skip the section at the end to learn about the commonly asked questions.
Top Wix Statistics and Interesting Facts for 2022
North America accounts for 57% of Wix's revenue.

Wix offers websites from over 190 countries around the world.

In Q1 of 2019, Wix had 4.2 million paid subscribers.

24.16% of traffic to Wix comes from search engines.

Wix has 5,100 employees from several countries worldwide.

Wix went public in 2013.

Every day, 45,000 new users join Wix.

Wix provides over 1,000 features.

Wix can be used in 30 languages.

In 2020, Wix generated $989 million in revenue.
General Wix Statistics
In 2017, Wix hit $100 per share and a market cap of an estimated $4.5 billion.
Wix usage statistics indicate it is one of the biggest tech companies in the world. Wix continues to grow and attract users with their sleek marketing campaign and word-of-mouth success.
Wix has established itself as the best cloud-based website builder for users without experience with the topic. This makes website building approachable for a fair cost.
(Globes)
In 2009, Wix hit 1 million users; just two years later, the number grew to 10 million.
This large growth in just a few years after Wix was created shows the quick rise to popularity. Since then, the number of Wix customers has continued to grow. Nowadays, many companies are trying to compete with Wix and WordPress. However, the platforms have become household names for anyone looking to build a website.
(Wix)
According to Wix statistics, 57% of Wix's revenue comes from North America.
Unsurprisingly, Wix gets most of its revenue from North America because that's the biggest market in the world, and many Wix users are based there. The percentage breakdown of other regions includes Europe at 26%, Latin America at 5%, and 12% comes from Asia with other regions.
(Wix)
Wix went public in 2013.
This is one of the most important Wix facts. On November 6, 2013, Wix finally went public, and Wix's number of customers started to grow. One of the founders, Avishai Abrahami, sold 500,000 of his shares to earn $8 million. During the same period, he sold another startup for $130 million.
If someone had invested in Wix in 2013, they would have received a sizable return today. Also, the signs indicate that Wix will continue to grow.
(Business Insider)
Wix website statistics reveal that the platform has websites in 190 countries worldwide.
Wix is a truly global brand. Wix customers are registering from 190 countries. Since its products are available in 30 languages, many people worldwide can enjoy Wix in their native language.
This is a big deal since building a website in a language you don't fully understand can be tricky. That's especially true if you are an amateur website builder doing it for the first time.
(DigitalGYD)
According to Wix website statistics, the United States has the most Wix websites with 120,970.
Since the United States is the biggest market in the world, it makes sense that it also has the biggest share of Wix websites, and most of Wix's revenue comes from there. Also, based on these Wix stats, in second place is the UK with 22,641 websites, and Canada is in third place with 17,079 websites.
Wix is a global brand, so you'll find websites powered by the platform on every continent. This allows the CMS company to fight for every slice of the global CMS market.
(DigitalGYD)
24.16% of the traffic to Wix.com comes from search engine traffic.
This shows that around a quarter of the traffic arrives at Wix from search engines. That's a significant portion of their new customer generation and shows good SEO optimization. Organic traffic is one of the best ways of creating a steady stream of new Wix customers.
However, many of these searches are navigational, meaning users look for the website instead of typing the URL directly into the browser.
(Similarweb)
Wix's market share is 1.7%, which is 0.1% higher than in November 2019.
The fight for market share in the CMS industry is fierce, with the competition to Wix offering good alternatives. Some of the top competitors include Squarespace, Joomla, Shopify, and WordPress. Wix has the smallest CMS market share out of these companies and is fighting to attract customers by offering a better deal. However, Wix's market share is set to increase over the next few years.
(Joost de Valk)
The number of Wix's employees is 5,100.
This is one of the most interesting Wix stats. Wix has grown over the years, and that meant an increase in the number of employees. In addition, they have offices around the world, which include several cities in the United States, Vilnius, Tokyo, and Dublin. This helps them provide a global service to all websites using Wix and across all time zones.
Also, offices around the world provide them access to employees from many backgrounds. This allows them to offer services in 30 languages.
(Wix)
For the top 10,000 websites, Wix is the second most popular website builder.
Wix usage statistics showcase Wix is a reliable and preferred CMS for demanding websites compared to other non-WordPress competitors. Arguably, it offers a more reliable service with features that match the needs of e-commerce websites.
Wix continues to innovate every year to improve the quality of its end product, which means that the top companies take notice and turn to its services. Also, Wix's revenue increased during the last few years, and also increased the number of websites using Wix over the world.
(Built With)
Wix Paid User Statistics
Wix usage statistics reveal that, in 2011, Wix had fewer than 300,000 paid users.
The first decade for Wix was not a walk in the park. That's because in 2011,the number of Wix users decreased, and the company had the worst financial year with a loss of $22.7 million. However, the number of paying customers increased to 790,000 by 2013, and the financial situation started improving.
Belief in the platform and consistent investment allowed Wix to stay afloat during the turbulent first few years. Now the investors are reaping the rewards of their confidence in the cloud-based platform.
(TechCrunch)
The number of paid subscribers in 2017 was 2.5 million, according to Wix usage statistics.
This is one of the most surprising Wix facts. The number of total Wix subscribers in 2017 was 97 million, but only 2.5 % of them were paying customers. Most customers were sticking with the free website version. However, the number of paying Wix customers continued to rise, and in 2018, there were an extra 400,000 paid subscribers.
(Domain Name Wire)
Wix reached 4.2 million paid subscribers in Q1 of 2019.
These Wix website statistics indicate the continued growth of Wix right to the very end of the last decade. Part of the growth comes from the improvement of services that give users more reason to stay. The marketplace is getting crowded with excellent CMS products, but Wix continues to be among the top players.
The increase in paid subscribers highlights the competitive pricing model and useful features that are broken up between several paid tiers.
(Cision)
Wix is used by 332,000 e-commerce websites.
The large number of e-commerce websites using Wix indicates that it's a great platform for selling goods and services. E-commerce websites need to have a smooth checkout process and fast page loading speeds to ensure users don't leave out of frustration.
Furthermore, e-commerce websites need to be scalable to add more product pages as the business grows. Wix provides the infrastructure for all of these aspects and much more, increasing the number of Wix users over the years.
(Website Builder)
Wix Success Statistics
In Q2 of 2019, Wix increased its premium user base by 132,000.
Premium Wix users are essentially the folk who pay Wix for its services and keep the company's profitability healthy. Arguably they are the only users that count when evaluating the success of Wix's business model. Adding this many users in a single quarter is no easy achievement in this industry.
(Domain Name Wire)
Wix website statistics reveal that 3.8 million websites currently use Wix as their CMS platform.
This is a large number of websites using Wix, but the vast majority of them are non-paying websites. The free version of Wix offers enough functionality for many users that do not have a commercial component for their website needs.
However, Wix customers that need advanced features can take advantage of the paid subscription to access better customer service and remove ads.
(Built With)
The Wix app is downloaded 44,000 times per day.
This massive number of daily downloads shows a lot of interest from Wix users in the app. Its app complements desktop building tools and is a vital part of its cloud-based service. In addition, the app allows users to view website statistics and make small changes quickly.
(Website Expert Builder)
45,000 new people join Wix every day.
Wix is a popular platform with a strong marketing element, which means they get a lot of new people that sign up every day. However, most Wix customers only use the free portion of the platform.
This might be to give Wix a try to see if it matches their needs. However, many new users might be casuals that do not require paid features to meet their needs.
(DigitalGYD)
Wix users built 28 million mobile websites in 2017.
This is one of the Wix website statistics that makes them one of the biggest mobile website development platforms. That offers customers one of the best advantages in the CMS industry because mobile traffic is responsible for 50% of internet usage.
Wix offers mobile-ready templates and design tools, which makes the platform great for developing these types of websites.
(Business Wire)
Wix generated $989 million in revenue in 2020.
Wix's revenue is nearly a billion per annum. The company was not always profitable and reported huge losses in its early days. Now it enjoys a healthy profit margin that fuels its growth.
Expect the annual revenue numbers to increase as Wix adds even more premium subscribers to its list. Also, there are more people online than ever before, which increases the size of the CMS market.
(Macrotrends)
Wix Stats Exploring the Platform's Features
Wix can be used in over 30 languages worldwide.
. Wix has a huge demand around the world, which means users want to enjoy their platform in their native language. With 30 languages, Wix customers have plenty of choice.
Furthermore, Wix is actively increasing the number of languages its services are offered in to increase the scope of its offering and enter new markets. This can potentially help the company increase its CMS market share.
(Wix)
500 pre-designed templates are available for users to create websites on Wix.
One of the best-known Wix facts is that its massive library of templates remains a top-selling point. Templates allow websites in many industries to get going without a lengthy development process. Also, they are customizable, which allows users to create unique websites.
The website library is constantly growing and offering options for different categories. Whether you are building a media-heavy or minimalist website, there is something for everyone.
(Wix)
50% of people that are employed by Wix focus on research and development.
This statistic indicates that Wix is constantly innovating in the pursuit of offering a better service. With such a large portion of the workforce developing new products, websites using Wix can expect updated features and other reasons to stick around. Wix's market share can increase if the company keeps developing industry-leading features.
(Wix Create)
340,000 users on Wix build websites for others as a professional service.
Wix is relatively easy to use, but hiring a professional will save time and lead to a better end result. That's why there are 340,000 users that are building websites for others on Wix. The cost of hiring a professional website builder depends on their level of expertise and the type of website you want to build.
A professional services ecosystem surrounding Wix is important to ensure that amateurs can take advantage of web-building services.
(Wix)
Wix offers over 1,000 features.
Wix takes pride in the fact that it offers one of the deepest website builders in the CMS market. It's constantly innovating by offering more features across multiple premium subscription tiers. The features you get access to depend on the amount you decide to pay per month or year.
Some website builders might not use many of the features, but their inclusion offers the flexibility required for customers to build a website that matches their needs.
(DigitalGYD)
Wix Statistics: Bottom Line
To conclude, Wix is a successful CMS company that has been around since 2006. The cloud-based platform offers over 1,000 features, hundreds of templates, and a free portion of the platform. Their biggest market is North America and, more specifically, the United States.
However, with offices around the world, Wix has paid subscribers from over 190 countries. With an emphasis on innovation, the company may continue to increase the number of paid subscribers to become a bigger player in the CMS industry.
FAQs
Why is Wix a successful CMS company?
What are the top Wix features?
What are the Wix advantages?
What are the Wix disadvantages?
Is Wix better than WordPress for selling online?
Is Wix a good CMS platform for SEO?
References
Our content quality team consulted the following expert sources to maximise the value and accuracy of this page:

Martynas Pupkevicius
Martynas is a seasoned freelance writer that has written on a broad range of topics over his 10 year career. He enjoys diving into the research and sharing what he's learned with readers.