The World's Most Expensive Stock (Currently & All Time)

Darko Jacimovic
Last updated 29th Nov 2022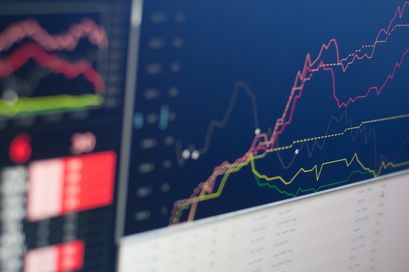 The vast majority of publicly traded companies aim to keep the price of their shares under $100. By keeping the highest stock price at a relatively inexpensive price range, they keep investors interested even when the company is growing in value. Most companies rely on stock splits to maintain this cheap price and attract new investors.
However, there are companies that have never done a stock split and are responsible for some of the most expensive stock prices the world has ever seen. Today's article will cover ten of the highest stock prices in history as well as the most expensive share price right now, so stick around if you want to learn more.
Top 10 Most Expensive Stocks of All Time
When speaking of companies that don't do stock splits and have the hughest value in the world, only one name stands out from the crowd. We're talking about Berkshire Hathaway. It's a company that hasn't done a single stock split since its current owner, Warren Buffet, took over in 1965, even though it was trading stocks at over $8,000 in the 1980s. It doesn't only hold the record for the highest stock price ever but is also the most expensively traded stock in the world right now, by a long mile.
Berkshire Hathaway - $445,000
As previously mentioned, Berkshire Hathaway is the holding company of arguably the most successful investor in history, Warren Buffet. Some of the most notable companies under its umbrella include GEICO Auto Insurance and Helzberg Diamonds, though Berkshire also holds shares of Apple, Bank of America, and Coca-Cola.
The company reached its highest value on the stock market when its stock was traded at an incredible $445,000 per share in May 2021. So, to shed some more light on 'what is the most expensive stock' question, Berkshire's shares are traded at $422,946, which is almost four times more than the second stock price on the list.
Lindt & Sprüngli - $118,400
Known for its smooth chocolate truffles, the Swiss chocolatier giant is one of the very few companies that have reached a six-figure stock price in the history of trading. On November 9, 2021, it had the second most expensive stock in the world, when its stock price reached a remarkable $118,400 per share. Today, Lindt & Sprüngli's share has a price of $108.000 and can be traded on the SIX Swiss Exchange.
Next PLC - $8,484
The British international clothing retailer joined the list of companies with the highest stock price of all time on December 10, 2021, when its share price reached $8,484. Next PLC built its success by selling third-party brands in its 700+ stores across the United Kingdom, Europe, Asia, and the Middle East. As of right now, the company's shares are publicly traded on the London Stock Exchange, and it still holds one of the highest priced stocks on the market, at $6,716.
NVR Inc - $5,959
The home construction giant operates in 14 states under three different brands: Ryan Homes, NVHomes, and Heartland Homes. While its current stock price at $4,163 remains quite formidable in today's market as well, it reached its peak on December 29, 2021, when it traded at $5,959. NVR is one of the few companies that benefited from the Covid-19 pandemic and, as a result, joined the companies with the most expensive stocks in the world. Just before the pandemic, in March 2020, it traded at $2,175.
Seaboard - $4,699
Seaboard is one of the largest agribusinesses in the USA, operating in multiple countries and industries. Even though in the last two years, the company has risen by almost 40 spots on the Fortune 500 list, it reached its most expensive stock price the year before. In April 2019, its share was traded for $4,699 on the NYSE market. As of September 2022, its price is considerably lower at $3,748, though the company is still thriving and employing over 23,000 people in more than 45 countries worldwide.
Amazon - $3,773
No list about stocks in the world would be complete without mentioning Amazon. The mother of all ecommerce businesses reached its most expensive shares in July 2021, when its stocks were traded for $3,773. The world's third wealthiest person and owner of Amazon, Jeff Bezos, also happens to be a common practitioner of stock splits. After its three stock splits in the 90s, Amazon did a 20 to 1 stock split in June 2022, bringing its stock price way down. As of right now, Amazon's shares are far from the most expensive stocks and are traded at $128 on the NASDAQ exchange.
Alphabet/Google - $3,037
Google is one of the most popular companies among US traders that underwent a 20 to 1 stock split in the summer of 2022. Its current price is $108, though not so long ago, in November 2021, it was traded at $3,037, which is Google's highest costing stock price of all time. Besides being the world's most popular search engine, Google offers a wide variety of tools and apps that millions of consumers use on a daily basis. However, lion's share of the company's revenue still comes from online advertising.
Calumet and Hecla - $1,000
You're right, $1,000 doesn't sound too expensive, but there's a catch. $1,000 was the price this stock had been traded at in 1907, which made it the most expensive stock ever for a long time in the 20th century. Adjusted for inflation, $1,000 from 1907 is close to $31,518 in 2022, placing the price of Calumet and Hecla's stock just below the prices of Berkshire's and Lindt's shares. The same year, the company exceeded all expectations and was able to produce 100 million pounds of copper, which skyrocketed its stock price. Despite having one of the most valuable stocks of all time, Calumet and Hecla is no longer active today.
Apple - $702
No way we are creating a list of stocks without featuring the most traded stock of all time. Apple's market capitalization in 2022 is $2.482 trillion, a whole trillion away from Amazon and Google. Since going public 40 years ago, Apple has undergone five stock splits and filled the pockets of countless investors in the process. Apple reached its most expensive stock in history in September 2012, when its shares were traded for $702. Four of Apple's five stock splits were done in the 21st century, which is how it managed to keep its share price affordable. Right now, Apple stock is traded at $154.
General Motors - $697.00
The final entry on our list may not have the highest share price in the world, but it has one of the most amazing and spoken-about stories in the history of business. Founded in 1908, GM became the number one automaker in the world in 1931 and remained in the number one spot for 77 years until it was passed by Toyota and filed for bankruptcy just one year later. GM's share price was among the highest stock prices in September 1916, when it was traded for $697, or $18,945, in today's inflation.
What Are the Most Expensive Stocks Right Now?
Berkshire Hathaway - $422,946.

Lindt & Sprüngli - $108.000.

Next PLC $6,716.

NVR Inc. - $4,163.

Seaboard Corp. - $3,748.

AutoZone Inc. - $2,179.

Booking Holdings Inc. - $1,902.

Texas Pacific Land Corp. - $1,804.

Chipotle Mexican Grill Inc. - $1,696.

Mettler-Toledo International Inc. - $1,256.
Knowing what companies have the most expensive stocks per share doesn't necessarily mean knowing what companies are the most valuable, but it can help you make a pretty good guess. That being said, trading cheap stocks can be just as profitable or fruitless as trading expensive ones, so there is no need to focus on their current prices too much. The nature of the stock market is such that the slightest changes in the market or brand perception can make enormous price shifts, so the highest value stocks may not the most profitable ones.

Darko Jacimovic
With over six years of writing experience, Darko is a prolific writer in multiple industries including finance, and technology. Acquiring a BA in English pushed him to pursue his lifelong dream to conquer the internet and engage with the personal finance space. While looking for his next travel destination, Darko developed impeccable research skills that helped him craft some of the most popular finance stats pages on the World Wide Web.