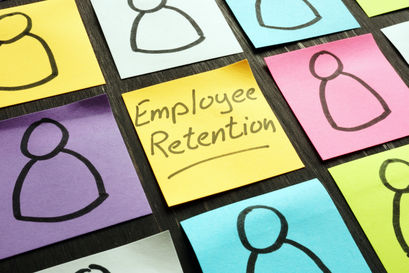 Businesses Are Two Times More Likely to Prioritise Employee Retention Over Cutting Costs in 2023

Yasmin Purnell
Last updated 26th Oct 2022
20% of business owners' reported retention is a top priority for 2023, whilst just 9% will prioritise cutting costs.
Gen Z are twice as likely to leave a company due to a 'lack of belonging'.
Within 3 months of starting a role, 52% of employees look for their next job.
Low pay, lack of advancement opportunities, and feeling disrespected were the top reasons Americans left their job this year.
The Great Resignation, in which record numbers of employees left their jobs since the beginning of the pandemic, may be beginning to slow - and the effect this movement has had on businesses can begin to be witnessed, as Moneyzine.com reveals.
Even with the current cost of living crisis, businesses are more concerned about employee retention than cutting costs, according to new research. PayCor's study of over 6,000 people revealed that 20% of business owners' top priority for 2023 is retention, while just 9% listed cutting costs and reducing expenses as amongst their top priorities.
These findings suggest a huge shift in 2023, with businesses focusing on retaining their staff by cultivating a lively company culture, increased compensation, and enhanced benefits. Other reports published this year also highlight the importance of improving company culture as a retention driver. Lattice recently revealed that millennials and Gen Z were twice as likely to leave a company and pursue other opportunities due to a 'lack of belonging'.
The mass exodus of employees from their workplaces that we've been witness to since the pandemic signals a clear shift in priorities. Businesses are shifting their focus to align with this change in attitudes, aiming to create a more flexible, cohesive company culture that puts employees and their well-being centre stage.

Luke Eales, CEO of Moneyzine.com
Why are businesses so focused on employee retention?
The rollout of the COVID-19 vaccination and the subsequent end of stringent lockdown measures triggered what has now been dubbed as 'The Great Resignation' - a period in which record numbers of employees left their jobs. In the US alone, an average of 4 million people left their jobs each month, while at the end of March 2022, job openings spiked to a record 11.5 million as the workforce boomed once more.
With the likelihood for employees to leave is higher than ever, companies are signalling a shift in priorities to keep staff happy and, crucially, in their existing job. Despite a mass resignation, there's clear signs that organisations are concerned about the quality of new hires. 62% of organisations from PayCor's study felt that the talent shortage is a long-term or permanent problem.
Michelle Meyer, chief U.S. economist for Mastercard, said in Paycor's report: "Even if the labour force returned fully, there wouldn't be enough workers to meet employers' needs."
In essence, businesses cannot guarantee that they will be able to replace their staff if employees leave. According to a the survey from Lattice, 52% of employees look for their next job within three months of joining the company (jumping to 59% after six months). Businesses are turning their attention to what changes they can make within the workplace to keep staff happy.
The Great Resignation and quiet quitting
The pandemic may have been the main catalyst for The Great Resignation, but numerous reasons can be attributed to the mass job-hopping seen over the past two years.
Research from Pew Research Centre found that the top reasons Americans quit their jobs in the past year were low pay, lack of advancement opportunities, and feeling disrespected. Meanwhile, LinkedIn's 2022 Global Talent Trends report found that 61% of professionals surveyed placed work-life balance as their top priority when choosing a new job, just ahead of compensation and benefits.
"Company culture is having a watershed moment. It is being reshaped in a crucible fired by the pandemic, the acceleration of automation, the rise of millennials and Gen
Z in the workforce, and the Great Reshuffle", the report comments. "We're seeing people wanting much more flexibility so that they can fit work into their personal lives," Mary Alice Vuicic, the CHRO of Thomson Reuters, is quoted as saying, "as opposed to fitting their personal lives into work."

Yasmin Purnell
Yasmin Purnell is a Content Writer and Editor for Moneyzine.com. Yasmin has a wealth of experience writing across a range of topics within the personal finance, student, and business niche. Yasmin joined the team with the one main mission to provide accessible financial, career and business information and advice for all.