Volunteer Work
Moneyzine Editor
Last updated 4th Oct 2022
Both experienced and inexperienced workers can add significantly to the marketability of their resume by volunteering. The availability of volunteers is vitally important to many organizations, and is a feel-good activity for everyone involved.
Volunteering to Help Organizations
There are many ways that volunteers help organizations; they are a critical resource they could not otherwise afford. The Peace Corps, Habitat for Humanity, and many other worthy causes rely on the efforts of volunteers to carry out their corporate charters or objectives.
Why People Help
Some people engage in volunteer work to help those that are less fortunate. Others leverage their business expertise to help local communities faced with problems similar to those encountered at work.
There is no disputing that lending a helping hand is admirable. But there is another very good reason that people should consider volunteering, and that is a more selfish reason: To gain an important skill or experience in new areas.
For example, perhaps Haley has been turned down for a promotion in the past because she applied for a job that identifies managing a group's fiscal budget as an important component of the job's responsibilities. Without that experience, she was eliminated from consideration, even though she met all of the other qualifications.
One way for Haley to gain budgeting experience is to volunteer in her community. She could help manage a budget for a local organization and gain valuable experience that will help her career too.
Volunteering and Resumes
Regardless of the motivation, the experience gained and work performed while volunteering is something everyone should consider putting on their resume. Even if the work has nothing to do with someone's long-term career objectives, this activity always looks good on a resume. That's because the act of helping someone in need speaks to the character of the job applicant. Volunteers are likely to be of good character.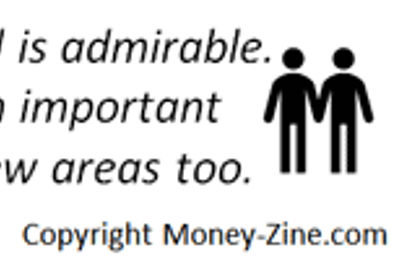 This type of work can also be used to demonstrate skills and knowledge that have been acquired outside of the workplace. This can be very helpful to individuals just entering the workforce such as graduating students right out of school with very little, if any, work experience that is relevant to the career path they may have chosen. However, that same student may have volunteered in their community, or even at school, and credit should be taken on the resume for this work and the lessons learned.
Finding Volunteer Work
Perhaps the most convenient place to volunteer is near one's home; in a local community or township. To keep property taxes low, many towns rely on their citizenship to lend a helping hand or their professional expertise.
Townships have committees or commissions that typically meet monthly to plan, discuss, or make decisions on a variety of issues facing their community. There are environmental commissions, planning boards, recreation committees, downtown clubs, and preservation committees just to name a few.
There are also regional organizations such as Habitat for Humanity that depend on help from others to build new homes. Finally, there are volunteer programs run at the national level. For example, the following three databases are run by the U.S. government, and identify opportunities throughout America:
National & Community Service: The mission of the Corporation for National and Community Service is to improve lives, strengthen communities, and foster civic engagement through service. Their website contains a searchable database of volunteer jobs located throughout America.
Learn & Serve America: A program aimed at America's young people; from kindergartners to university students. Learn & Serve America offers service learning job opportunities for teens by integrating community service projects with classroom learning.
Get Involved: Aimed at the Baby Boom generation in America due to the higher level of skill and knowledge they possess. Once again, this website offers a volunteer database that can be searched by area of expertise and geographic location.
---
About the Author - Volunteer Work
---