Job Search Tips for College Students
Moneyzine Editor
Last updated 29th Nov 2022
The job search tips that follow apply primarily to individuals still in school, or those that are recent graduates. Over the past decade, finding a job has been difficult. It's oftentimes a disappointing experience for college graduates that are looking for a permanent job, or those still in school looking for summer employment.
Using College Career Centers
All colleges and universities have a career center that can help with job searches. These career placement centers act as a single point of contact that many companies use when they're recruiting students. Unfortunately, students sometimes wait until the week before graduation before they ask for help, and that's the wrong approach.
Additional Resources
The career counselors have contacts in the Human Resources departments of both large and small companies. They know where the jobs are located as well as the "hot" jobs because they are getting calls from companies looking to recruit students. They also have tools which students can use, such as career assessments, to help figure out what types of professions they might enjoy.
That's why it's so important to become familiar with the tools and people in the school's career center. It doesn't take a lot of time or effort to stop in and introduce yourself as a freshman, and ask for updates as a sophomore and junior.
As a senior, consider visiting the career placement center weekly. This can help you to be the first in line for a hot tip on a new job opening. Networking with the career center employees is the single most important tip we can offer to students hoping to find a job quickly after college graduation.
Start the Job Search Early
Another tactic that increases the odds of finding a job right after graduation, or even before graduating, is to start early. That doesn't mean looking for a job while still a freshman. It just means that once the ideal job type is identified, it's never too early to start planning the job search.
Once a career assessment is completed, the number of desirable career choices should be a reasonable and manageable number. At that point it's a good idea to start identifying the companies that are aligned with those same career plans.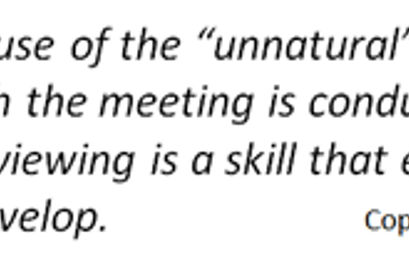 For example, if someone is planning to enter into the accounting profession, then location may not be much of a concern. But if someone wants to work for a pharmaceutical company, most of the larger companies are headquartered in New Jersey and Pennsylvania.
Internships Can Make a Difference
This third tip has to do with internships. If a decision is made to target certain companies or careers, then an internship can be an important part of the overall strategy for landing a job after graduation.
There are two important factors that an internship can bring to any job search.
The first benefit has to do with the introduction an internship can provide to a specific company that might be targeted for permanent work after graduating. The experience allows the student to figure out if they like the company and its work environment.
The second benefit of an internship is that it allows the company to observe the student's behaviors and skills without a long term commitment. In many ways, an internship is like an extended job interview.
Resumes and College Grads
The importance of a resume as a marketing tool has been discussed at length in our series: Resume Writing. Some college students may struggle through the job search process because their resumes are "thin" when it comes to career experience. An internship allows the college student to supplement their formal education with practical experience. There is no doubt that employers feel much more comfortable hiring someone that's spent some time in the workplace.
Internships look great on a resume; but using the right format can also help to land a job quickly after college. Recent college graduates typically do not have enough work experience to fill out a traditional resume. The best format for most college grads is the functional resume. The article Resumes for College Students explains why this format is the best choice, and also provides a free resume example to download too.
---
About the Author - Job Search Tips for College Students
---