Finding a Teaching Job
Moneyzine Editor
Last updated 29th Nov 2022
As the school year winds down, it's time to start thinking about teaching elsewhere in the fall. In the same way, recent college graduates might be looking for a job in September. It's never too early to start a search, and this article has a number of tips, as well as a list of resources, that can help everyone find the right job.
Ideal Jobs
This first tip has to do with finding the ideal job; after working for a year or two, it's easy to visualize what this might look like. For those with less experience, it's going to take some time to figure this out.
Additional Resources
The best approach is to go through a process of laying out the attributes of the ideal job. Start with a list that includes a mix of about 10 to 20 lifestyle and job attributes. Once the list is compiled, the next step is to rank the importance of each attribute from 1 to 10. When going through this process, try to be as objective as possible. To save time, we've already put together a Job Evaluation Matrix that can be used for this process.
Once the matrix is complete, it can be used to objectively rank potential teaching opportunities or aid in the job search process.
Applying for a Teaching Job
This second tip has to do with adherence to deadlines. It's never too early to start looking for a job and gathering the data needed when applying. Most school districts will prescribe the exact requirements for existing teachers and job candidates; those documents usually include:
Cover Letter: the standard cover letter that job applicants would include along with their resume.
Resume: many school districts will want to see a copy of a recent resume. Make sure it's always up-to-date. A Curriculum Vitae, or CV, is usually not necessary for most teaching positions in the United States.
Transcripts: some school districts will want to see a copy of a college or university transcript. Sometimes official copies are needed, while some districts may accept photocopies.
Application: some districts will require the completion of a job application too.
Teaching Certificate: be prepared to demonstrate that a teaching certificate has been earned.
Ideally, the typical job search for a teaching assignment could start as early as November of the previous year. Schools can't afford to wait until the last minute to fill their job openings, or else they'd wind up with students sitting in a classroom without an instructor.
Online Resources
For some reason, it's easier to find online resources outside of the United States. After a fairly exhaustive search, the following sections contain a good pool of resources specific to teachers. They've been organized below by region.
United States
The best resource in the U.S. deals with job openings at Community Colleges. The American Association of Community Colleges represents over 1,100 associate degree granting colleges serving over 10 million students in communities throughout the U.S. Member community colleges can post openings at the AACC job bank; found in the Career Center portion of their website.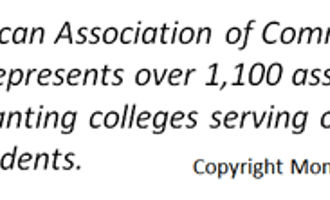 A second resource is the Department of Education's website; specifically, their
Education Resource Organizations Directory
. This website has a complete directory of school boards organized by state.
Canada
ApplytoEducation was originally built by Industry Canada and CET back in 1998 to help Canada school boards centralize their system of applications for teaching positions. ApplytoEducation streamlines the recruiting and hiring process by creating one application, and one job database, which is used for teaching jobs throughout Canada. End users have the ability to look for openings geographically by drilling down starting at the province level.
South America
The Association of American Schools in South America was established in the early 1960's. AASSA is a not-for-profit organization that serves over forty American / International schools located in South America. They have resources that include participating schools, conferences, and teacher recruiting.
Europe
The European Council of International Schools not only provides information on teaching jobs in Europe, but jobs around the world. Operating for over 40 years, ECIS offers teachers a large array of job search services including publications, statistics, directories of international schools, as well as directories of institutions of higher education such as colleges and universities.
---
About the Author - Finding a Teaching Job
---