How Many People Use PayPal in 2022?

Radovan Sekulic
Last updated 29th Nov 2022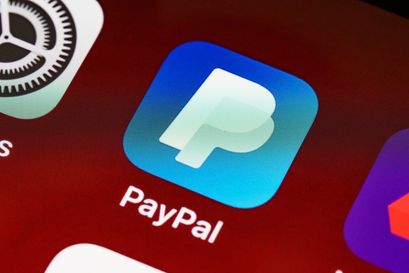 With more and more internet users turning to online shopping, it's interesting to see how many users PayPal has. After all, it's one of the oldest payment processing platforms that allows for secure online transactions without sharing sensitive user data.
In this article, you'll learn everything you need to know about this platform's users.
How Many People Use PayPal?
According to the company's most recent report, there are currently 429 million active PayPal accounts worldwide. In the last five years, PayPal has more than doubled its user base — from 212 million in the second quarter of 2017. An average PayPal account holder carries out 48.7 transactions within any given 12-month period, translating to one transaction every 7.5 days.
(PayPal, Statista)
PayPal's User Base: A Closer Look
Now that you know how many active PayPal users there are in 2022, let's delve deeper into this payment platform's user demographics. Among other things, you'll find out how PayPal fares in the US, who its users are, and what types of transactions they're making via the platform.
PayPal added 2.8 million new users in the first half of 2022.
The company added 2.4 million accounts in the year's first quarter and another 0.4 million in the second. Although PayPal's number of users continued its upward trajectory, Q2 of 2022 marked the company's weakest quarter in terms of user growth since the beginning of 2010. Before that, PayPal has been adding at least a million new users every quarter for more than 12 years.
But that's not to say the platform is no longer growing. During 2022's second quarter, PayPal users were responsible for a whopping 5.5 billion financial transactions, up 7.7% from 5.2 billion in Q1. The transactions totaled $339.8 billion, up 5.2% from $323 billion in the previous quarter.
(PayPal)
75% of Americans use PayPal.
PayPal is US consumers' first choice among digital payment apps, with 3 in 4 Americans saying they are PayPal's active users. According to a recent survey, its closest competitor is Cash App, used by just 27% of respondents. Other competing platforms are even further behind — 26% of Americans use Google Pay, 22% VISA Checkout, 20% Amazon Pay, and 19% Apple Pay.
At 25%, Venmo is currently the fourth most popular payment app in the US, along with Zelle. But it's important to note that PayPal has owned Venmo since 2012. So even though they're vying for the same market, the fast-growing Venmo is ultimately adding to PayPal's success.
(Investments & Wealth Institute)
The largest number of PayPal users are millennials and Gen-Xers.
Research reveals that 81% of US millennials and 79% of Gen-Xers use PayPal, accounting for the largest portion of the platform's users. In both age groups, PayPal is far ahead of its closest competitors — Cash App (42%) ranks second with millennials, and Google Pay (31%) is the runner-up with Gen-Xers.
PayPal usage is also high among Gen-Zers (65%) and baby boomers (68%). In fact, PayPal is the digital payment app boomers are most likely to use. Venmo ranks second with only 18% of baby boomers using it, Google Pay is third with 12%, and all other apps are in the single digits.
(Investments & Wealth Institute)
33% of Americans use PayPal for online payments.
Another 19% of US consumers use PayPal Credit, the company's reusable credit line, online during checkout. These numbers don't come as a surprise, as there are more than 1.5 million websites and 31 million small companies that use PayPal.
The payment platform has found plenty of other uses, too. For example, 19% of Americans say they receive payments via PayPal, and 11% use the app to pay other individuals for their goods and services. Additionally, 5% of US consumers use PayPal to repay debts to friends and family, while 4% use it to pay their share in joint purchases.
(Logica Research, SimilarTech, Forbes)
Germans are most likely to use PayPal for online purchases.
Data on PayPal users by country reveals that 93% of online shoppers in Germany use the platform to pay for their internet purchases. The rest of the top five is largely dominated by European countries: UK and Italy are second (91% each), France is third (90%), and Spain is fourth (89%). Meanwhile, the US and Austria share a joint seventh place (83% each).
Although the exact number of PayPal users by country isn't available, this data from a 2022 survey is a good indicator of the payment app's popularity in various countries and regions.
(Statista)
The Future of PayPal
PayPal remains the undisputed leader in the digital payments world. Despite the somewhat weak results posted in Q2 2022, the platform has continued its uninterrupted 12-year growth streak. Each year, PayPal adds millions of new users, which doesn't seem likely to change anytime soon. If its competitors want to catch up, they need to seriously step up their game.
Sources:

Radovan Sekulic
Radovan is a journalism graduate with years of experience as a writer and editor. He loves dabbling in numbers and percentages, interpreting data, and trying to make sense of seemingly complex information and turning this into digestible articles. He is also a pop culture aficionado with boomer taste, and if he's not watching movies or reading on current events, he's probably busy getting cat hair off his furniture.