Home Remodeling
Moneyzine Editor
Last updated 25th Nov 2022
If you're thinking about starting a home remodeling project, then you're not alone. According to the Census statistics on residential improvements and repairs, Americans will spend nearly $60 billion on maintenance, and over $460 billion more on improvements, alterations, and replacements.
Remodeling a Home
Senior citizens can often benefit the most from home remodeling, especially if they've decided to stay put. It is a well known fact that older people tend to live in older homes that often need repairs and modifications. In fact, over 60% of these persons live in homes that are more than 20 years old. For older individuals, remodeling can also result in a home that is a safer place to live.
Energy Efficiency
Additional Resources
A remodeling project is also a good time to think about increasing the energy efficiency of a home. This is especially true during major renovations because of the small incremental cost, and inconvenience, associated with adding energy efficient materials to an existing project. With increasing energy costs, homes built to standards such as those of the Energy Star program are starting to demand a premium price. When remodeling a kitchen, it's possible to add energy efficient appliances and lighting to the new design. Remodeling a bathroom provides a chance to add energy efficient fixtures, lighting, windows, and even ventilation fans. Any home remodeling project that includes opening walls provides the opportunity to improve the room's comfort, and the energy efficiency of the home, by adding insulation and air sealing materials.
Remodeling Homes and Lead Paint
One thing homeowners need to be aware of during a renovation project is the possibility of lead exposure. As old paint is removed from the home, young children, and even an unborn child, can be at risk from lead poisoning. Nearly all of the lead exposure problems in residential home remodeling projects are related to breathing or swallowing lead dust, or by eating soil or paint chips that contain lead.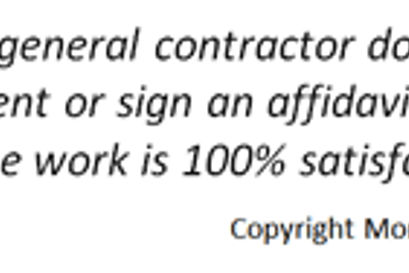 If the home was built before 1978, then Federal law requires that contractors provide lead information to residents before starting a remodeling project. Make sure the contractor has a plan to contain the possible spread of lead through the use of HEPA vacuums, protective polyethylene sheeting, and other safety devices.
Hiring a Contractor
When hiring a contractor for a home renovation project, make sure to personally interview each contractor. Part of the process of hiring a building contractor should include asking questions such as:
How long has the company been in business?
Are they registered or licensed by the state?
Does the remodeling project require a building permit from the town?
Will they be using subcontractors to do some of the work?
What type of liability insurance does the contractor have? (Contractors should have personal liability, worker's compensation, and property damage insurance.)
Ask for a list of references, and make some telephone calls. If possible, visit a home where the contractor has recently finished a similar renovation. Ask the homeowner what the work ethic was like: Was the worksite messy? Did the work get completed on time and on budget? Would they hire the contractor again?
Working with a Contractor
When negotiating with a contractor, try to limit the size of the down payment. Some states have laws that limit the amount of money a contractor can request as a down payment. Contact the local zoning board or similar municipal agency to find out what the law is in a particular area.
Paying a General Contractor
Try to make payments that are tied to the amount of work completed. This way, if the job is not going according to schedule, then the payments will also be delayed. Lastly, and probably the most important point here is, don't make the final payment or sign an affidavit of final release until the work is 100% satisfactorily complete. Once that final payment is made, there is very little incentive for the builder to finish a job in a timely manner. Unfortunately, builders have a habit of "moving on" to the next work location before the prior home remodeling project might be complete. Hold onto that final payment since it's acting like an insurance policy. If the builder never comes back, then at least there is still enough money to finish the work with another contractor.
Financing Home Renovations
In addition to paying cash for the work on their house, the homeowner also has the option of seeking a
personal loan
, refinancing an existing mortgage, or taking out a second mortgage. Most families today look to local banks and lenders to help pay for their home's renovation or remodeling work. While there is no doubt that some projects, especially kitchens and bathrooms, can add a great deal to a home's value, these same repairs can be very expensive. For example, it's not unusual for a homeowner to pay $10,000 to $50,000 to renovate their home.
Refinancing Calculators
In fact, the homeowner can be adding a significant
debt burden
to their household in terms of monthly loan payments if they decide to take out a loan to pay for the work on their house. We have a number of
mortgage calculators
that can figure out the added monthly loan payments if anyone's unsure of how much they can afford to spend on a project. In particular, we have a
refinance a mortgage calculator
and a
blended rate mortgage calculator
that can help users to see the effect of the remodeling job on their personal finances.
---
About the Author - Home Remodeling
---