Affordable Health Insurance
Moneyzine Editor
Last updated 4th Oct 2022
According to a Poll conducted by Zogby International back in August 2004, 17% of Americans feel affordable health insurance was one of President Bush's greatest failures. The 2010 Census also tells us that 49 million Americans (16.3%) have no health insurance. To make matters worse, if someone works for a small business, then chances are their employer doesn't provide adequate health insurance. All these facts point to one simple conclusion: affordable health insurance is a very real problem in the United States.
Affordable Health Insurance in America
Additional Resources
The Council for Affordable Health Insurance has also conducted polls that show 82% of Americans stated that they would be likely to purchase a
health insurance
policy across state lines if they were paying very high rates, and needed access to more affordable health insurance policies. Forecasts continue to project that health care costs will experience double digit increases for the foreseeable future; even though the underlying inflation trend appears to be dramatically slowing. There seems to be overwhelming consensus among industry experts that a significant number of Americans do not have access to adequate health insurance plans.
Recent Developments
Fortunately, there is hope on the horizon. The House Education and Workforce Committee is working to bring affordable health care to America's families. The U.S. House of Representatives passed the Small Business Health Fairness Act, a measure that will drastically expand access to health coverage for uninsured families across the country.
Affordable Care Act
The Patient and Affordable Care Act, also known as Obamacare, was signed into law in March 2010. The ACA aims to increase the affordability and quality of healthcare insurance. It does so through a number of mechanisms, including the use of mandates and subsidies in addition to establishing health insurance exchanges. As part of the Act, insurance companies are now required to cover all applicants. Unfortunately, the Act has faced a number of hurdles, and efforts to implement these changes are slow.
Small Business Health Fairness Act
The Small Business Health Fairness Act created a new type of health insurance group called
Association Health Plans
(AHPs). These new health insurance groups allow small business owners to group together, via these associations, and purchase quality health care insurance for workers and their families at an affordable cost.
Medicare Prescription Drug Program
Back in December of 2003, Congress rolled out a comprehensive Medicare prescription drug program that was aimed at providing Medicare recipients with affordable prescription drug insurance. This plan is now in place, and is known as
Medicare Part D
. The move towards securing affordable prescriptions for Medicare recipients came as a result of research indicating that many
Medicare beneficiaries
did not have outpatient prescription drug insurance. These patients were paying as much as 20% more than patients with health insurance coverage. The addition of Medicare Part D was introduced as part of the Medicare Modernization Act.
Affordable Health Insurance for Families
There is also a nationwide effort to offer children throughout the United States a
low cost, or no cost, health insurance plan
.
InsureKidsNow
resulted from research findings that suggested 11 million children were not covered by a health insurance policy. More worrisome is the fact that 6 million children and their families don't realize they are eligible for this low cost or no cost health insurance. The program is funded with $24 billion in federal money and administered through state-run health care agencies. Parents can find out if they qualify for this important health care program by calling this toll free telephone number: 1-877-KIDS-NOW. This toll free number will provide the contact information of the agencies running this program in each state.
Health Care Savings Accounts
Another effort to bring more affordable health care to homes and families was through the creation of Health Savings Accounts. Previously known as Medical Savings Accounts, this funding mechanism was first made available to workers in 1996.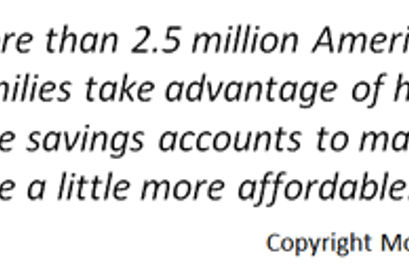 Today, more than 2.5 million American families take advantage of health care savings accounts in an attempt to make the costs of health care a little more affordable. Where offered by employers, health care savings accounts allow workers to contribute to a health care account on a before-tax basis. Money in these accounts can then be used to pay health care
deductibles
,
coinsurance
, and
copayments
for medical services and prescription drugs.
Final Words on Healthcare Insurance
As rich and blessed as the United States is, this one simple fact still remains: there is no true system that provides all Americans with access to affordable healthcare insurance. That's an unfortunate situation for a country as prosperous as America. Individuals that work for a small business, receive Medicare, or work for an employer that provides a healthcare savings account, already have access to a program that makes health care costs more affordable. The InsureKidsNow program ensures that all children have access to health care assistance. Unfortunately, if someone doesn't fall into one of the groups mentioned above, they may not have access to an insurance plan. When that happens, they run the risk of medical costs driving them to the
brink of bankruptcy
. That's something that should not happen in a country as rich as the United States.
---
About the Author - Affordable Health Insurance
---